A used or second hand piano can be worth considering against new options, particularly on price and aesthetic appeal. However, every used piano has a history to take into account when considering as a suitable purchase. Historic build quality, age, amount of use, stability of past environment are all relevant considerations when deciding if a used piano is a suitable choice.
All of our second hand pianos are comprehensively serviced by us before being presented for sale. The purchase prices include ground floor delivery, piano stool, guarantee and a complimentary tuning in your home.
Grotrian-Steinweg Chambre Used Grand
£31,500 In Showroom
This beautiful, immaculate grand piano has had one private owner since 2008. We have supplied many of these models new but none have sounded more beautiful than this one. We give this our highest recommendation to anyone looking for a quality 5'6" German grand piano.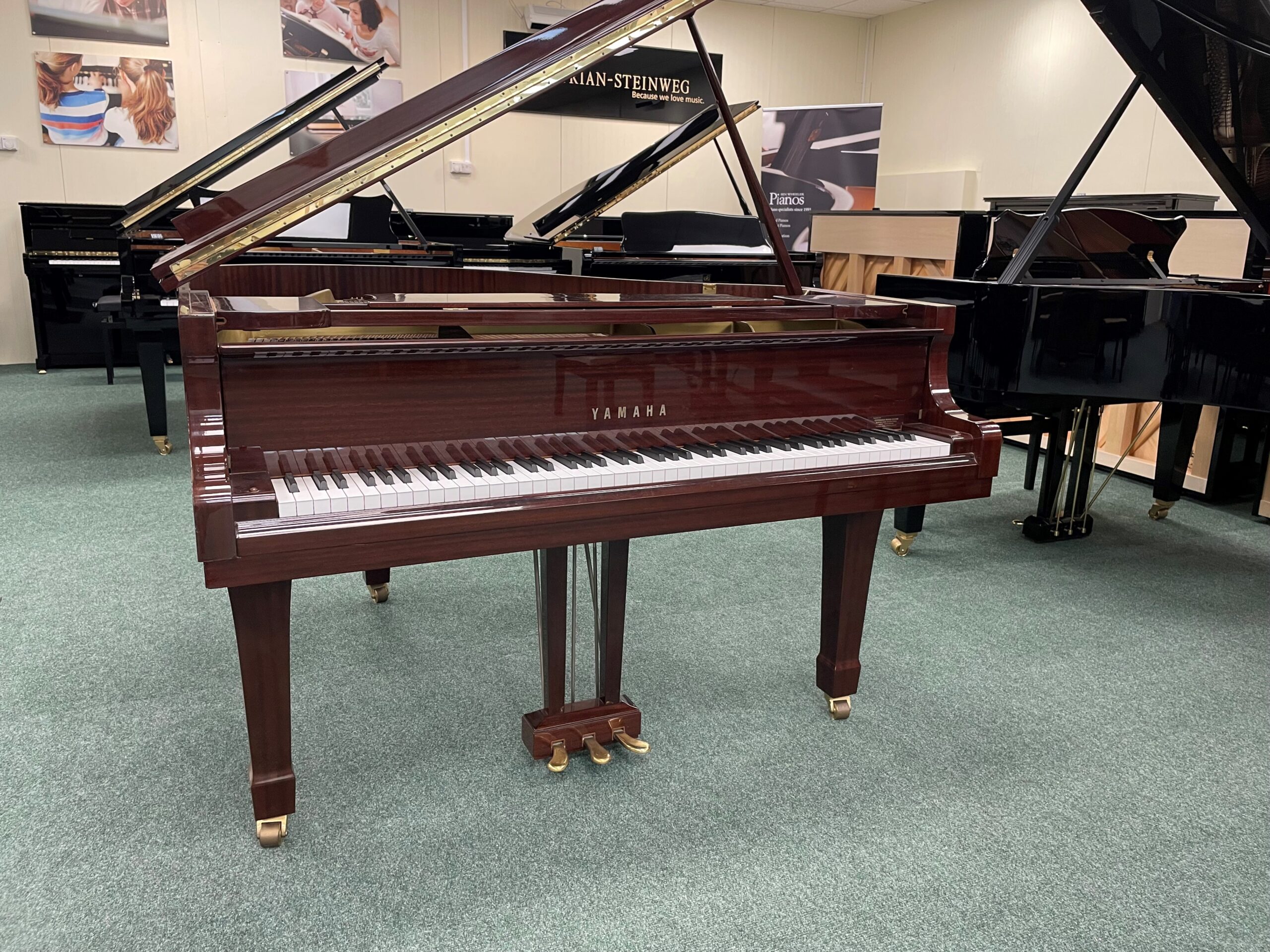 Yamaha C1 Baby Grand
£9,495 In Showroom
Yamaha C1 baby grand in polished mahogany. Privately owned, previously supplied and maintained by us.
Kawai K6 Used Upright
£6,750 In Showroom
We supplied this top of the range Kawai upright new five years ago. With a height of 132cm this piano gives a powerful and impressive musical performance. Highly recommended.
Kemble Used Upright Black
£5,450 In Showroom
Thought to be the best piano that Kemble produced, this was always a popular choice in our showroom. Made in the British Kemble factory at the time that Kemble were closely associated with Yamaha, the piano features bass strings made by Bosendorfer. Highly recommended modern used piano.
Yamaha U1 Used Upright
£2,195 In Showroom
Modern upright piano in a glossy black finish. Highly recommended.
Knight Used Upright
£1,395 In Showroom
We have maintained this piano regularly for 30 years! A very capable, well made piano.